As we remember 100 years since the First World War, here are 20 iconic photos taken in the trenches and front lines. Photographers risked their lives alongside soldiers to bring the story of the war home.
Dubbed 'The War To End War', the WWI was a futile and wholly avoidable conflict.
Political meddling and nefarious ambition led to a war that claimed 17 million lives and left 21 million injured.
These 20 photos are our selection of the best from the trenches and front lines of the war. Watch the video for HD resolution or see the photos below.
Photos: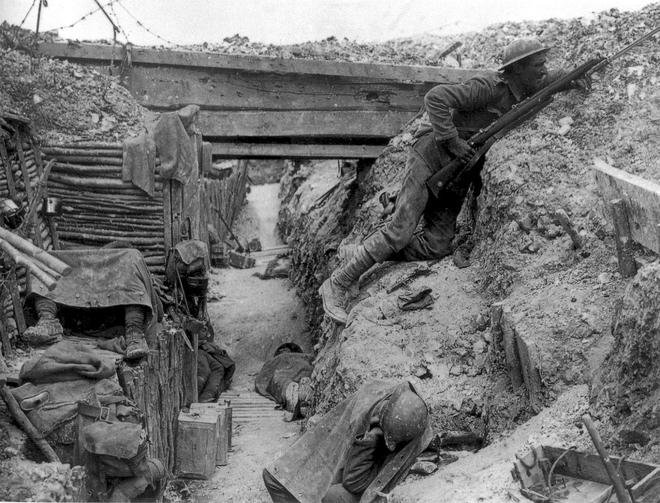 1. British/ANZAC trench, Northern France
Photo: Netherlands Nationaal Archief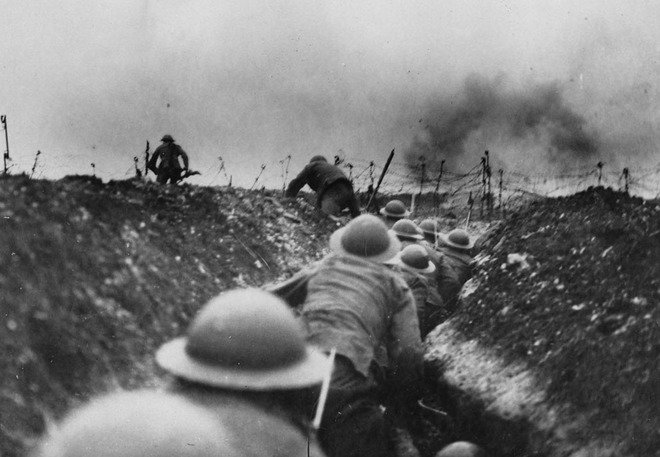 2. Over the top
Photo: John Warwick Brooke/National Library of Scotland
3. The town of Gommecourt on the front line
Photo: National Library of Scotland
4. A German soldier throws a hand grenade
Photo: AP Photo
5. Brits at the Third Battle of Ypres
Photo: James Francis Hurley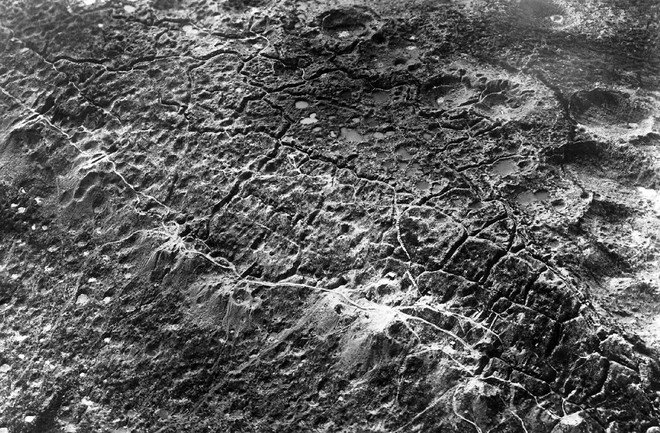 6. An aerial view of the Western Front
Photo: San Diego Air and Space Museum Archive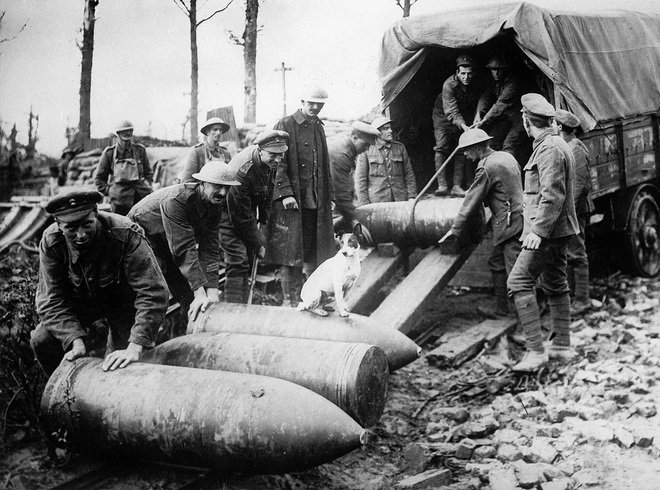 7. Pill box demolishers
Photo: Australian official photographs/State Library of New South Wales
8. A German prisoner with British soldier
Photo: National Library of Scotland
9. British artillery bombards German positions on the Western Front
Photo: Library of Congress
10. Soldiers in the trenches write letters home
Photo: Unknown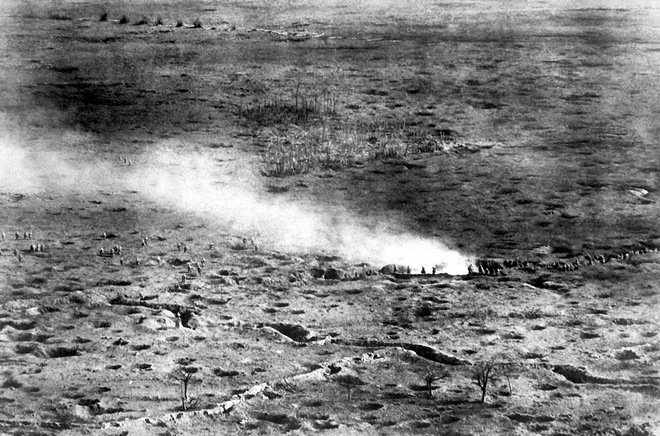 11. Aerial view of the Somme Front
Photo: NARA/U.S. War Dept.
12. Gas attack on the Flanders front
Photo: National Archive/Official German Photograph of WWI
13. Australian soldier rescues a comrade
Photo: NARA/US War Dept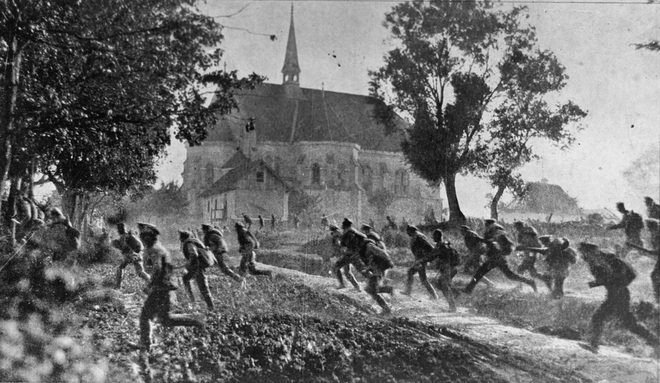 14. Slavic soldiers as the German cavalry broke through
Photo: National World War I Museum, Kansas City, Missouri
15. The 9th British Lancers charging German artillery
Photo: REX USA/Underwood Archives / UIG / Rex
16. A wounded soldier receives treatment
Photo: U.S. Army/U.S. National Archives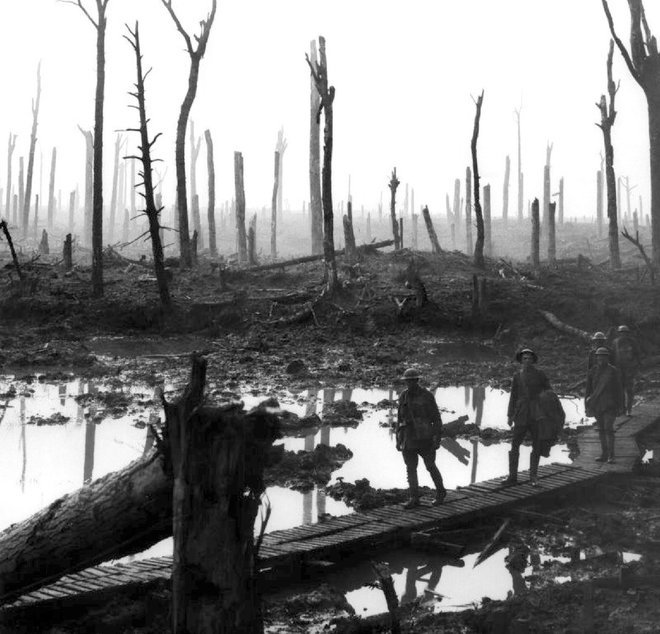 17. Chateau Woods, 3rd Battle of Ypres, 1917
Photo: Frank Hurley
18. French soldiers in a bayonet charge
Photo: Agence de presse Meurisse
19. War Rations
Photo: National Library of Scotland
20. Soldier at Grave
Photo: PA Photos/PA Archive/Press Association Images
Let us never forget!
H/T: TheAtlantic.com